Carolyn Boscia, M.D.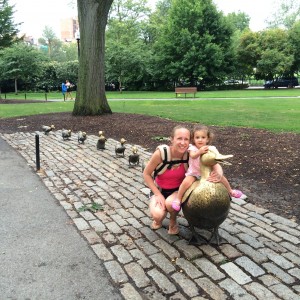 Born: Rockville, Maryland
Education: A.B., Princeton University, M.D., Harvard Medical School
Loves to: hang out with my husband and daughter, run, swim, bake, grill, take weekend trips to new places around Boston
Wants to: planning on a year of med-peds hospitalist work for now, and interested in medical education and quality improvement long-term
Ask me about: long-distance relationships, non-medical spouses, pregnancy and parenting in residency
Laura Flannery, M.D.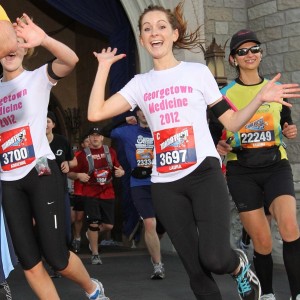 Born: Columbus, Ohio
Education: A.B., Dartmouth College; M.D., Georgetown University School of Medicine
Loves to: run, make guacamole, hang out with my big and crazy family, travel, BE OUTSIDE, take day trips to the beach
Wants to: figure out a career that combines my love of the inpatient setting and high acuity medicine, continuity of care, medical education, and transition medicine. Perhaps primary care/hospitalist, adult congenital cardiology, or pulmonary critical care, but the jury is still out!
Ask me about: finding the best coffee in Boston, Irish step dancing, a cappella, and my newest obsession-  barre!
Thomas Heyne, M.D., M.St.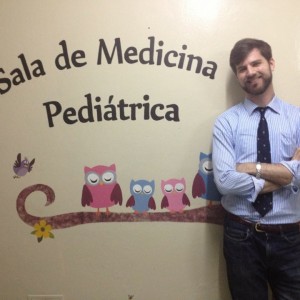 Born: Dallas, Texas
Education: B.A., B.S.,Univ. Dallas; M.St., Univ. Oxford; Fulbright Univ. Granada; M.D., Univ. Texas Southwestern
Loves to: sail (right next to MGH!), hike (White Mountains), bike, and fish; play rugby; paint, draw, do calligraphy, write and discuss poetry/literature/history/theology; throw fancy cocktail parties; go salsa dancing; help out with my Catholic parish
Wants to: devote myself to global health and the underserved: likely, move abroad permanently for direct clinical care and medical education, likely, as a physician for a Catholic NGO in Latin America
Ask me about: good museums; bad puns; the best organ and choral music; magic tricks for peds; life on a Texan farm; the countries I've visited.
Jack S. Rowe, M.D., M.P.H.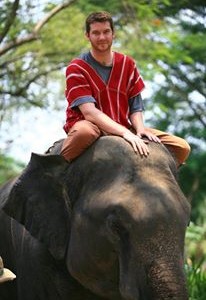 Born: Atlanta, Georgia
Education: B.A., Miami University; M.D., University of Pennsylvania; M.P.H., Johns Hopkins
Loves to: cook, play music, travel, and hang out on the beach – anything on the water!
Wants to: improve the delivery of health services in under-resourced settings. I'm particularly interested in how large scale managerial and financial interventions can influence health markets and improve the quality of care provided in low and middle income countries.
Ask me about: Buzkashi horses, finding live music around Boston, grilling recipes