Giulio Rottaro Castejon, MD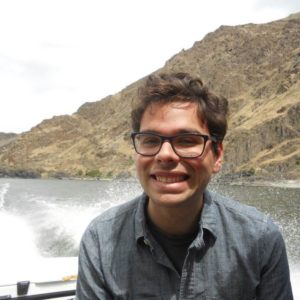 Born: Venezuela
Education: B.S. Physics, California Institute of Technology, M.D. Yale School of Medicine, M.B.A. Yale School of Management.
Loves to: Get real nerdy. I have built my own computers and I have taught myself how to program in a couple of languages. Hopefully spending this much time playing games helps me relate with adolescent patients. I also love to spend time hiking, playing tennis, and biking. When I was younger I used to windsurf and I am looking forward to the opportunity to windsurf on the Charles River.
Wants to: Lead an innovative primary care practice tailored to underserved populations; particularly Latinx patients. Work on national and state healthcare policy reform to improve healthcare access for everyone.
Ask me about: Venezuela, Connecticut, Biking around Boston, Kerbal Space Program or the best way to make coffee.
Seth Tobolsky, MD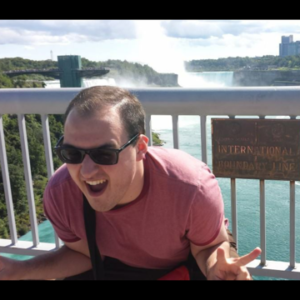 Born: Albany, NY (family from Soviet Union!)
Education: B.A. Williams College, Spanish and Biology (2013), M.D. University of Rochester School of Medicine (2017)
Loves to: dance/choreograph (K-pop, hip hop, Bollywood), nerd out about international LGBT film, learn languages and cultures,  listen to old Wang Leehom songs, go to Toronto literally just for dim sum
Wants to: do academic med-peds primary care mixed in with adult endocrinology, hopefully spending a significant amount of time working in vulnerable populations health policy, focusing mostly on making health systems more comfortable and relevant to limited English proficiency (LEP)patients and immigrant families. Primary care innovation, again focusing on a multicultural and multilingual approach, and LGBT health are also my jam. So pretty much all the things.
Ask me about: LGBT in medicine, Chinese and Korean food, Toronto, psychosocial aspects of medical care, trying to balance life with work
Vinayak Venkataraman, MD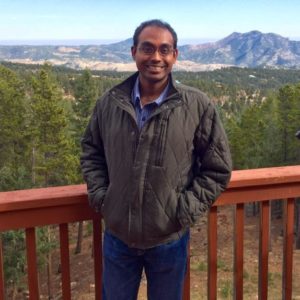 Born: Rochester, NY
Education: B.S.E Electrical Engineering, Princeton University (2011); M.D., Duke University School of Medicine (2017)
Loves to: Play and watch tennis whenever humanly possible (Go Federer!), write short stories and novels whenever inspired, cook South Indian food and explore diverse cuisines whenever hungry, run long distances outdoors whenever in need of a clear mind, explore the craft beer scene and brew some at home whenever thirsty, travel the world whenever in need of perspective or self-discovery, and watch the Buffalo Bills beat the Patriots whenever, wherever (yes, I know, a rare treat).
Wants to: Take care of the medical and psychosocial needs of kids with chronic childhood illnesses as they transition to adulthood. Particularly interested in cardiology and oncology, but open-minded and seeking solid general training. Very interested in medical education and also hope to incorporate creative/reflective writing into career.
Ask me about: why I chose MGH and to live in Boston, what brew, bars, and restaurants fit your interests/personalities, how to cook your favorite Indian dishes, where the best running routes are, why I write and think everyone should, why Federer is the greatest of all time, and why the Buffalo Bills are going to the playoffs THIS year (can ask Chris Valle too)
Sam Wainwright, MD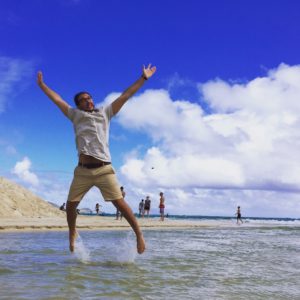 Born: Chicago, Illinois
Education: B.A. Latin American and Caribbean Studies, University of Michigan (2010); M.D. University of Illinois at Chicago College of Medicine (2017)
Loves to: Bum around the beach at any given opportunity (Revere Med Peds clinic is ON THE BEACH), ineptly endeavor to train my dog to catch a frisbee, sail the Charles post-call, and figure out yet another way to brew coffee.
Wants to: Advance the fight for universal health care by improving insurance systems, practice all ages primary care in a community health center, coordinating the care of medically and socially complex humans, without regard for the arbitrary divide of 18 years of age.
Ask me about: that time the Cubs won the World Series, the appropriate toppings for a hot dog, and my deep-seated love of Medicaid, Michigan football, and my way-cooler-than-me wife Emilie.