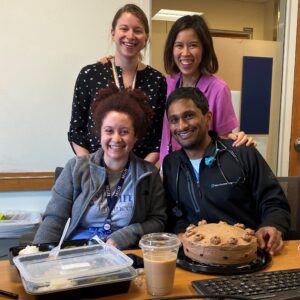 When it comes to residency training, the people make the program. We actively seek out people who are eager to learn and eager to teach and who envision their career in light of the needs of the people they plan to serve. This program is a family and we support our residents through four crucial years of medical training and professional development. Click on the links to each class below to learn more about the unique and interesting people in this program!
You can follow us on Instagram and Twitter to see and hear more about our Residents!
---
Meet The People Who Make This Residency An Amazing Place To Be!
---