The Harvard MGH Med-Peds program has a thoughtful approach to planning resident development over the four-year residency experience. This page provides a short overview of each year and provides information on various aspects of our ambulatory and clinic immersion training.
---
Intern Year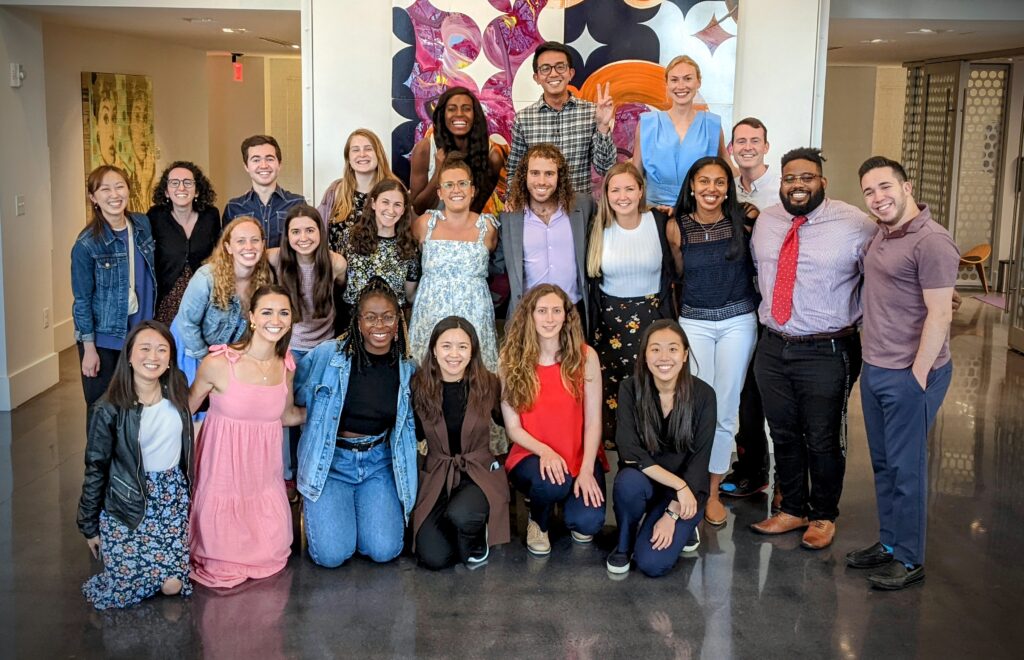 The goal for our interns is to learn to provide high-quality direct patient care in an environment of supported independence. Interns work on inpatient wards for both medicine and pediatrics and work in the MICU and NICU. The intern year is only 12 months long.
Photo: Peds Residency Intern Reception
---
Second Year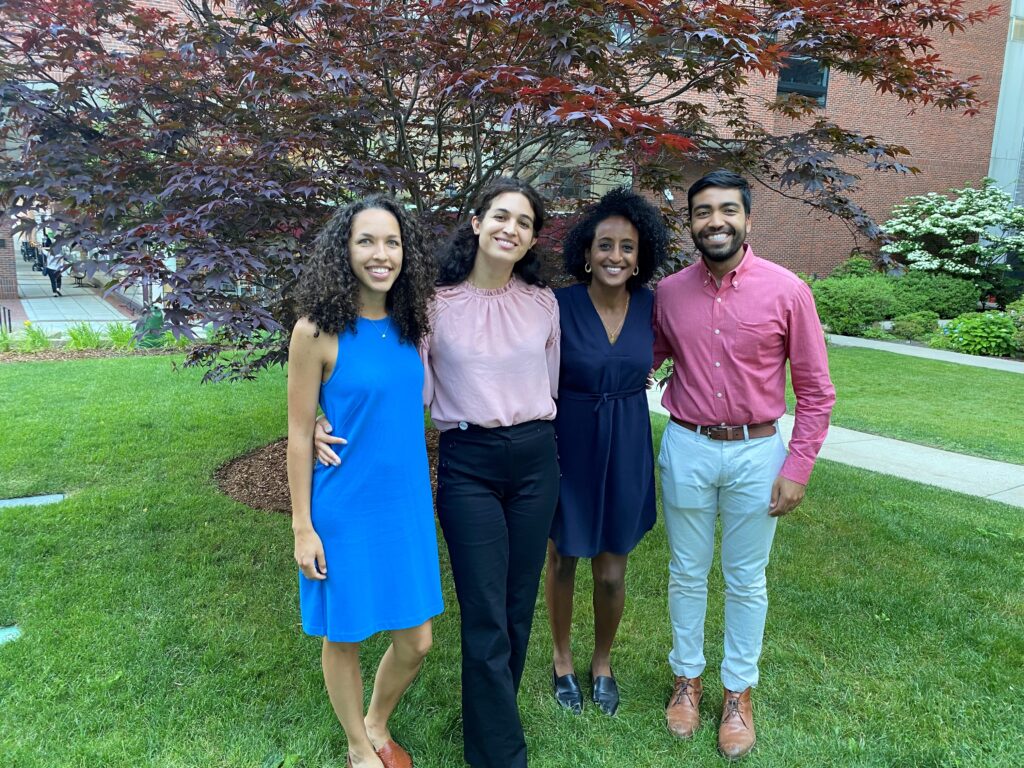 The second year provides important supervisory roles and opportunities to teach. On Medicine, Med-Peds PGY2s lead teams on the busy inpatient service (called "the Bigelow") and staff the CCU and Cardiac Step-Down units. On Pediatrics, PGY2s lead pediatric ward teams at Newton-Wellesley Hospital and staff the PICU.
---
Third Year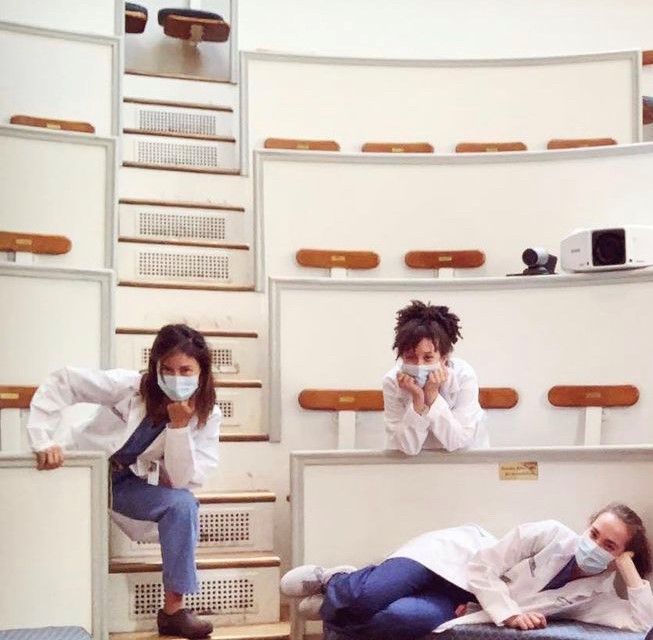 The third year allows further time to solidify supervisory and teaching skills. Our residents supervise again on the Bigelow and supervise in the MICU. PGY3s also lead pediatric ward teams at MGHfC. Residents have additional elective time for career path-specific experiences.
---
Fourth Year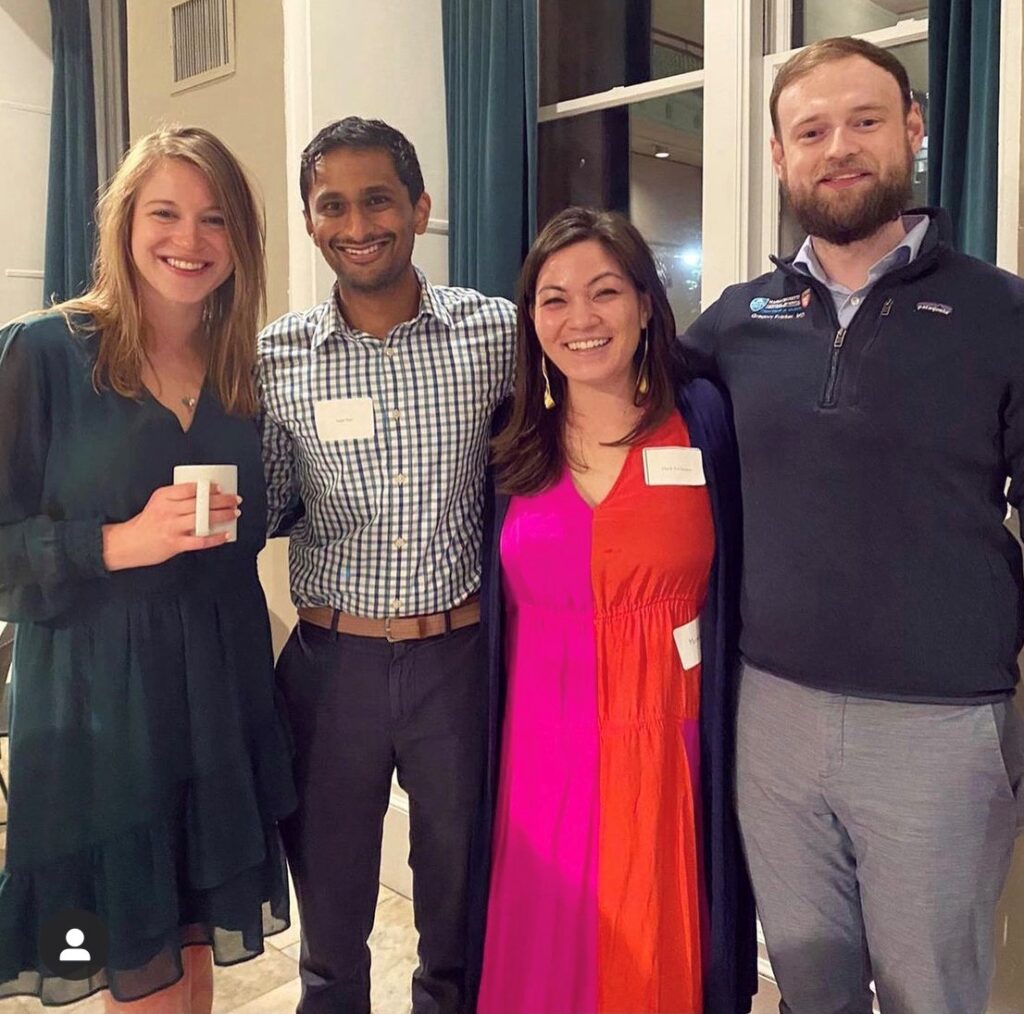 Our senior residents excel as leaders of medical teams, as leaders in teaching, and as leaders in professionalism among both medicine and pediatric residents. Fourth-year Med-Peds residents are the most senior of both programs and this additional maturity and perspective provide a solid base for the transition to independent, critical thinking as a physician. A unique leadership opportunity occurs on Medicine, in which PGY4s spend two weeks as the "Senior On." While on Pediatrics, PGY4s rotate through the "Ward Teach" role, a rotation in which senior residents take a special teaching role in morning and noon conferences, and act as a resource to ward teams. This year there is additional elective time built in for solidifying career preparation in one's field of choice.
---
Ambulatory Training
At Harvard MGH Med-Peds, we strongly believe that the outpatient preparation is as strong and important as the inpatient training of our residents. We strive to ensure that the quality of the continuity clinic experience and the outpatient rotations is exceptional.
The continuity clinic experience forms the foundation for ambulatory training. Our approach here is to place residents in one of MGH's three med-peds community health centers, either MGH Revere, MGH Everett or MGH Back Bay. Each clinic is a free-standing, full-time Med-Peds clinic of it's own (see descriptions here), with Med-Peds trained physicians, in a neighborhood of the city. Residents see a mixture of adults and kids in every clinic session, and residents develop their own panels of patients, and the patients view the resident as their true primary care doctor.
In addition, there are ambulatory rotations on both medicine and pediatrics that complement and add to the breadth of outpatient experiences.
We are particularly proud of two uniquely "Med-Peds" outpatient experiences: The Clinic Immersion Rotation and the Ambulatory Med-Peds Elective.
Clinic Immersion Rotation
Every year, each Med-Peds resident spends two weeks "immersed" in their continuity clinic. In addition to extra clinic sessions, the residents have protected time for quality improvement projects, managing their patient panels, and solidifying their role as a member of their clinic's team.
Ambulatory Med-Peds Elective
During the third year, med-peds residents rotate through a variety of clinics relevant to Transitional Care. Experiences include the Down Syndrome clinic, Cystic Fibrosis clinic, Autism Center, Endocrinology transitions clinic and the Massachussetts Hospital School (a residential school for children and young adults with chronic diseases or special needs).
---
Some additional points about the MGH Med-Peds curriculum:
Residents switch between medicine and pediatrics every three months, starting between the July and August blocks and repeating every three months from there. Staggering the three month switch cycle from the start of the academic year means that new interns get the benefit of having their first month of residency in one department, followed by a switch to the other department. This allows interns to quickly experience early pivotal rotations with their categorical colleagues in both residencies within the first two months of intern year, allowing for bonding with classmates, familiarization with the services, and a base of confidence for future switches.
There is a weekly med-peds noon conference on Thursdays in which all of our residents come together for teaching. The conference series is primarily resident led and is well attended. It includes case presentations, procedure training, board review, and occasional M and M and I (Morbidity, Mortality and Improvement)cases, as well as monthly Med-Peds Grand Rounds.