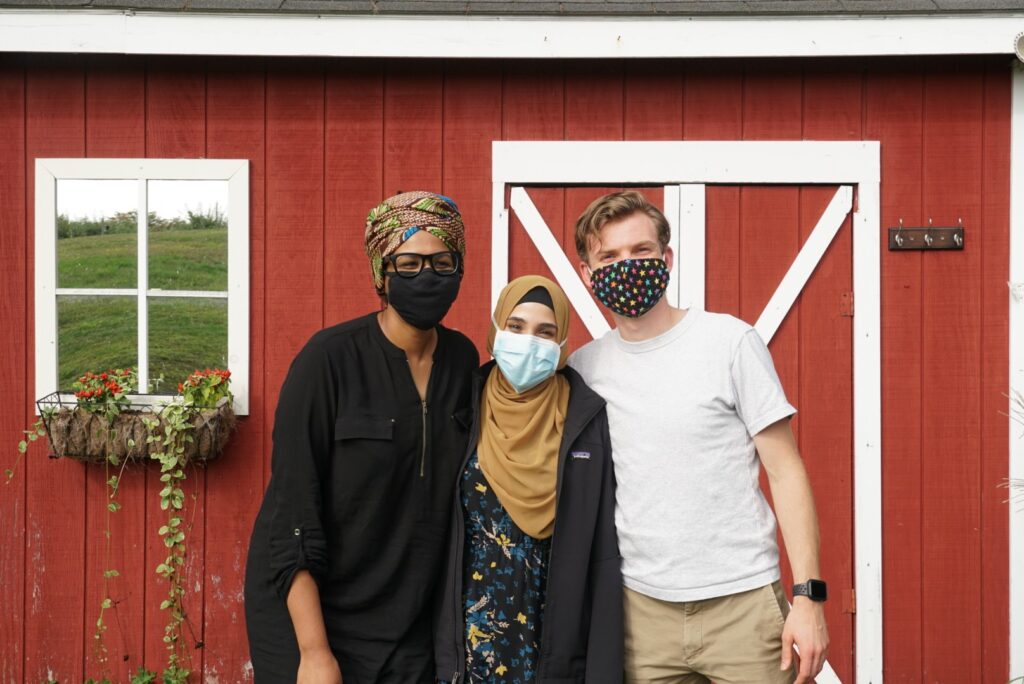 ---
Nora Abo-Sido, MD
Born: Boston, MA
Education: A.B. Human Development and Regenerative Biology, Harvard College (2013); M.D. Harvard Medical School (2018)
Loves to: Run, hike, be outside all the seasons, create darkroom photography, dance, be with family and friends, talk about Planet Earth, travel, drive coffee and mentor students.
Wants to: Work with vulnerable, underserved communities locally and abroad while advocating for a more just world.  Interested in complex care primary care.
Ask me about: Anything Massachusetts!  I love this place!
Efi Aam, MD
Born: Dhahran Al-Janoub, Saudi Arabia
Education: B.A. Neurobiology, Harvard University (2012); M.D. Vanderbilt University School of Medicine (2018)
Loves to: Camp and hike, attempt indoor container gardening (mostly unsuccessfully), listen to podcasts, paint and read fantasy novels
Wants to: Improve healthcare access and promote health equity through research, advocacy, and grassroots organizing; provide primary care to underserved communities locally and abroad.
Ask me about: Global health and health disparities, best fantasy book series, how to survive Boston winters, and why I love MGH.
Michael Kelly, MD
Born: Buffalo, New York
Education: B.A. Biochemistry and German, Colgate University (2012); M.D. University of Rochester (2018)
Loves to: Run along the Charles (and the Emerald Neckace, and the streets of Cambridge, need I go on?), check out the abundance of cafes in Central, find time to cook ideally after hitting up the farmer's market
Wants to: help build a healthcare system we can all feel proud of, think about systems that care that promote health, continue working to better medical education
Ask me about: the keys to a great cup of coffee, living with a cheese monger, running during residency, podcasts, learning to trust the rebuilding process (a.k.a. being a Bills fan.)
SaveSave
SaveSave
SaveSave
SaveSave
SaveSave